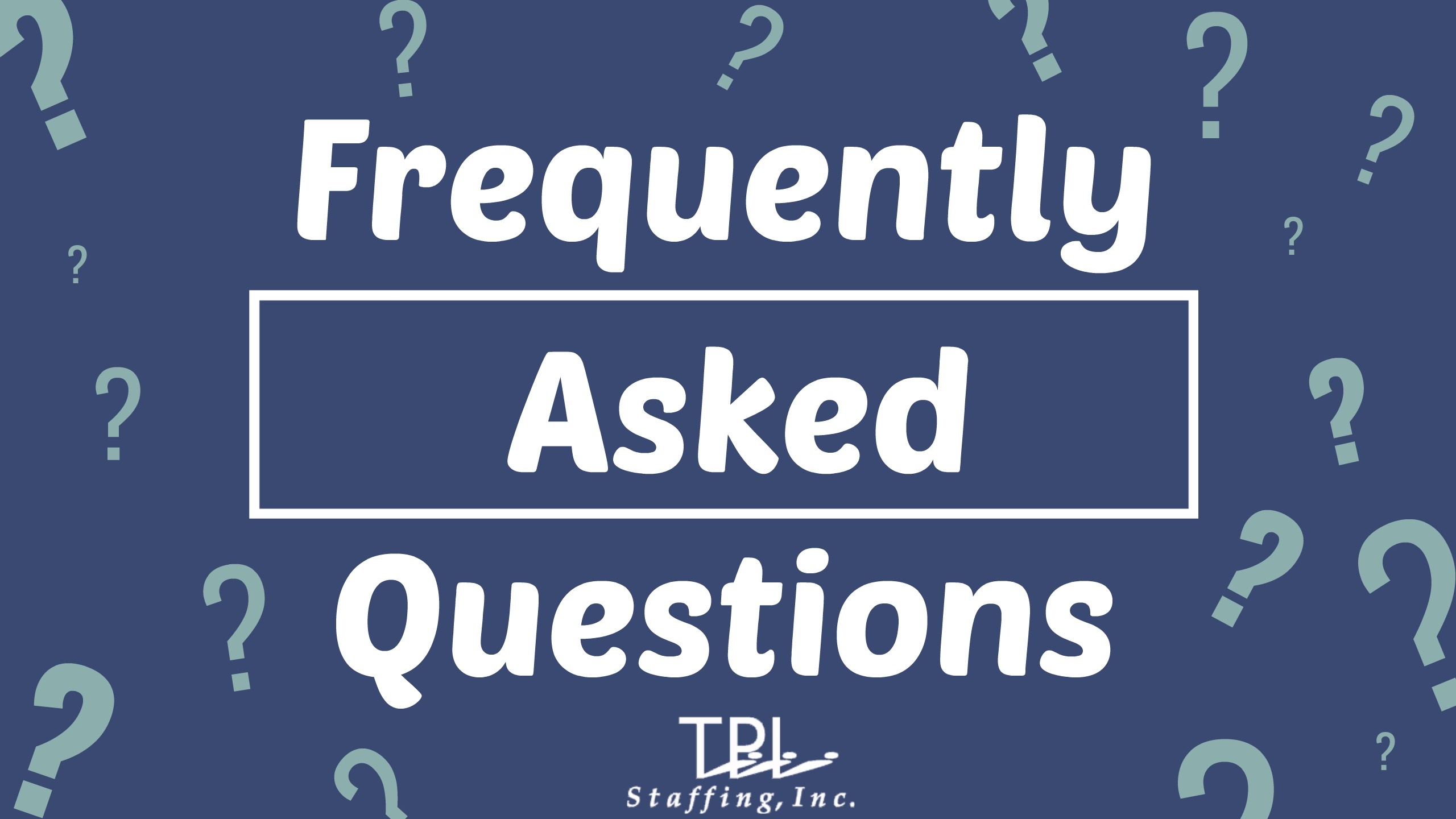 There are a lot of questions that come up during the job search process. We've put together a list of frequently asked questions with answers so you can learn more about our staffing process and how to get started with TPI Staffing.
How do I apply for a job at TPI Staffing?
The first step is to Join our Talent Network by completing our online application. The application is also mobile-friendly so you don't have to come into our offices to apply. You may apply directly from your phone, desktop, or laptop.
How many times can I apply?
Please apply one time only. Our application is a one-time, general application for you to be considered for all of our positions. If you have already completed an application with TPI Staffing, please do not apply again unless asked to do so. Your information will already be in our system. If your information requires updating, please call our office. You will be asked to provide work history, salary, your first date available, and other details. The application process will take approximately 5-10 minutes to complete.
Do I need a resume to apply?
In order for our Recruiting Specialists to best match your skills with our current job opportunities, it is important to upload your resume during the application. Our client companies depend on us to find the right people for their business and we carefully match your job skills and preferences to their needs.
*Please upload your resume in a Word Document. PDF format is not recommended.

What are the next steps after I complete the online application?
After completing your online application, the next step is matching you with one of our current job openings. Once a possible match is identified, the next step is interviewing with one of our staffing specialists. We want to gather information about your qualifications, job interests and availability to find out more about your preferences and goals. Our Recruiters will be in touch with you directly when a job opportunity matches your skills and qualifications. Please provide accurate phone numbers and email addresses to allow our recruiters to contact you.
What type of placement does your staffing agency provide?
We offer Direct Hire, Temp to Hire, and Temporary job opportunities. We work with a variety of clients in many industries that, depending on their preference, chose the best placement type for their specific needs. We'll also discover whether you want temporary short term or long term, or whether you're looking for a permanent job. No matter which path you choose, our team will help you every step of the way.
What types of jobs do you specialize in staffing?
TPI Staffing is unique in that we specialize in placement for all levels of Office Professional and Industrial job openings.
Office Professional Jobs:
office support

administrative

accounting

finance

customer service

human resources

clerical and more
Industrial Jobs:
warehouse

assembly

general labor

shipping/receiving

welders

machinists

technicians and more
How do I search for jobs?
On our homepage, click "Search Jobs" and follow the application process.
Candidates have the option to "Filter Jobs" or you can search all jobs.
Once you click on the job you are interested in, if you would like to apply, scroll to the bottom of the job description to the "Meet Your Recruiter" Section. Send an updated copy of your resume to the recruiter handling that particular position.

What type of screening do you conduct?
We perform screening that includes:
Discussing recent verifiable work history and professional references
Online Skills Testing of applicable software or aptitude testing
Verifying educational institution records are accurate
Drug testing and criminal background checks
How much does it cost to apply for a job?
There is absolutely no cost for job seekers to apply or register with TPI Staffing. It has always been free and will continue to be for all candidates.
Tips:
Be sure to continually check out our open jobs. You can email your resume

directly

to the Recruiter (suggested).
Be patient! We receive hundreds of resumes a day and cannot possibly reach out to every single applicant within a reasonable time frame.
Remember, you are not applying for a specific job. Our application is a generic application to get you into our system.
You only need to complete our application once. Our system will not allow you to create a new profile.
We can't wait to find out what's right for you. Contact the TPI Staffing office closest to you today.