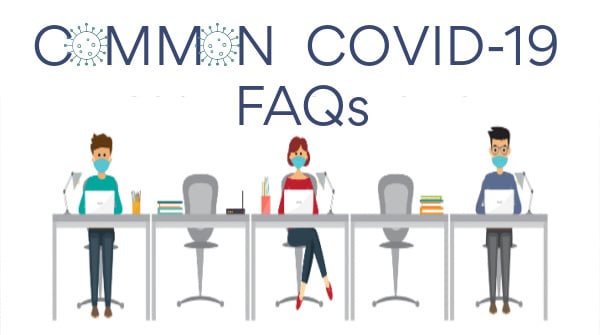 We are currently experiencing a high call volume. We are recruiting virtually for a no-contact experience and our Recruiting Team remains available to you by phone and email. Our website remains your best resource at www.tpistaffing.com, if you've not yet applied online we ask everyone to please start there. We've compiled a list of the most frequently asked questions we've received during COVID-19 and hope these answers provide you a better understanding of our staffing process and how to get started with TPI Staffing.
How do I complete an application for TPI Staffing?
The first step is to join our Talent Network by completing our online application. The application is also mobile-friendly so it is available to you 24/7. You may apply directly from your phone, desktop, or laptop.
How many times can I apply?
Please apply one time only. Our application is a one-time, general application for you to be considered for all of our positions. If you have already completed an application with TPI Staffing, please do not apply again unless asked to do so. Your information will already be in our system. If your information requires updating, please call our office. We ask that upload your most updated resume for our records for the most accurate method to match our jobs to your skills.
*Please upload your resume in a Word Document. PDF format is not recommended.

I found a job I'm interested in, what now?
After completing your online application, the next step is matching you with one of our current job openings. Once a possible match is identified, the next step is interviewing with one of our staffing specialists. We want to gather information about your qualifications, job interests and availability to find out more about your preferences and goals. Our Recruiters will be in touch with you directly when a job opportunity matches your skills and qualifications. Please provide accurate phone numbers and email addresses to allow our recruiters to contact you.

What types of jobs do you we hire for?
TPI Staffing is unique in that we specialize in placement for all levels of Office Professional and Industrial job openings. We offer Direct Hire, Temp to Hire, and Temporary job opportunities. We work with a variety of clients in many industries that, depending on their preference, chose the best placement type for their specific needs. We'll also discover whether you want temporary short term or long term, or whether you're looking for a permanent job. No matter which path you choose, our team will help you every step of the way.
Office Professional Jobs:
Administrative Assistants

Receptionists

Customer Service

Accounting/Finance

Human Resources

and more
Industrial Jobs:
Warehouse

Shipping/Receiving

Forklift Operators

Machinists

Welders

Technicians and more
Are we hiring?

The answer is YES - we have experienced a reduction in job openings but jobs do remain open. Remember that our jobs change frequently, be sure to follow the directions below to view our most updated list of openings.
On our homepage, click "Search Jobs" and follow the application process.
Candidates have the option to "Filter Jobs" or you can search all jobs.
Once you click on the job you are interested in, if you would like to apply, scroll to the bottom of the job description to the "Meet Your Recruiter" Section. Send an updated copy of your resume to the recruiter handling that particular position.

Tips:
Be sure to continually check out our open jobs. You can email your resume

directly

to the Recruiter (suggested).
Be patient! We receive hundreds of resumes a day and cannot possibly reach out to every single applicant within a reasonable time frame.
Remember, you are not applying for a specific job. Our application is a generic application to get you into our system.
You only need to complete our application once. Our system will not allow you to create a new profile.
We can't wait to find out what's right for you. Contact the TPI Staffing office closest to you today.