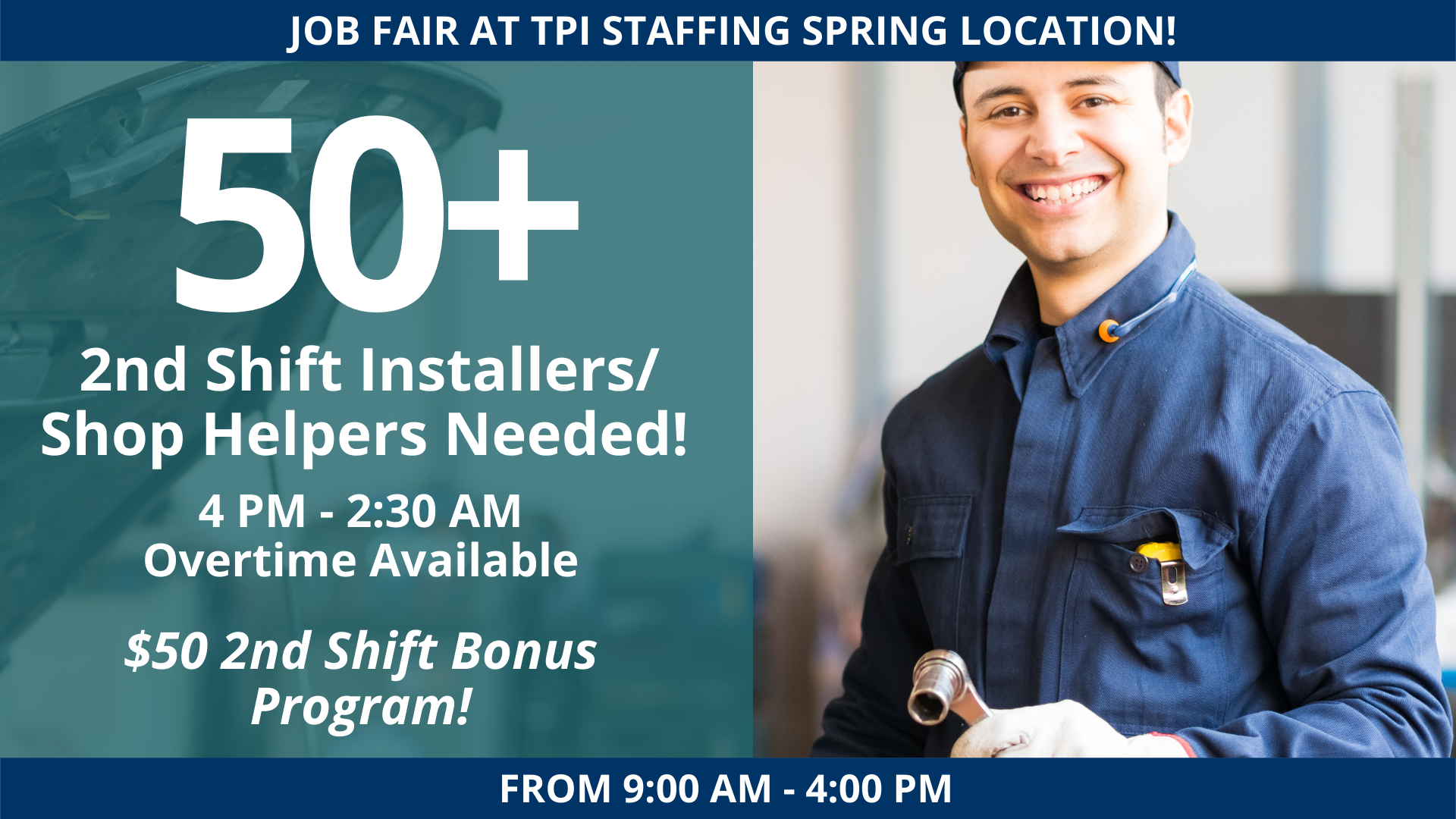 Live in North Houston and want to work where you live? We're looking for 2nd Shift Installers/Shop Helpers at our next inhouse Job Fair.
Over 50 temp-to-hire jobs available.
The pay rate is $15.25/hr and overtime is available. Plus, there's a $50 2nd Shift Bonus Program!
Must have a valid driver's license and high school diploma or GED.
Come meet with one of our recruiters from 9 AM to 4 PM at our Spring office. 322 Spring Hill Dr., Suite A 100, Spring, TX 77386.
You can always self-schedule an appointment by following this link.
---
TPI Staffing has been serving the Houston area for more than 30 years, showing we have helped local businesses since 1988. If you are in need of filling your open positions with the right job candidates, contact our team of recruiters today to work with one of the best temporary staffing agencies in Texas.