How to Motivate Employees
Motivating employees is an important part of cultivating a productive and positive work environment. Learn about how you can motivate your employees by implementing these 6 easy tips.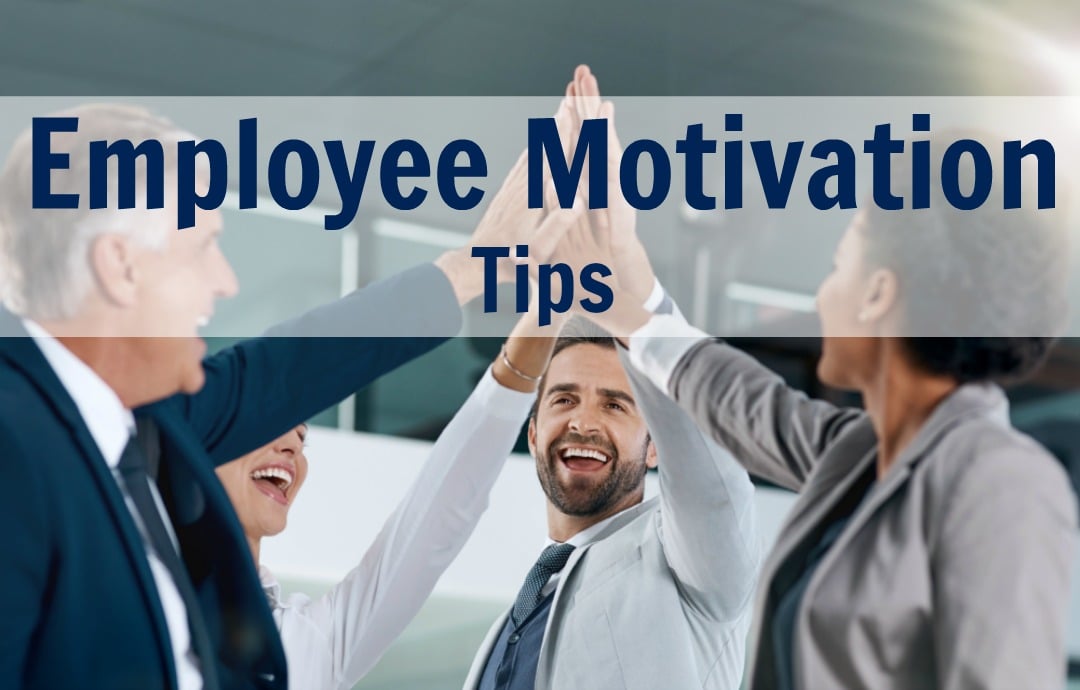 How do you motivate employees?
Finding good employees is hard. Motivating them to stay with your company is even harder. We live in a world fueled by competition. Your top competitors may offer more competitive salaries, better employee/family benefit plans, a 401k, and overall better incentives.
Finding talented individuals and employee motivation are some of the biggest challenges human resource professionals encounter. If you haven't yet mastered the art of recruiting, check out our Recruiting Tips for Effective Hiring for new innovative ways to keep up with the best hiring practices.
From time to time, every manager struggles to keep employees motivated. Great managers know that your employees are the key to your company's overall success. Consider taking these steps toward cultivating a more positive workplace environment to strengthen employee motivation. All which translate to increased performance and a more robust bottom line.
Not all methods will work for all employees. It's important to experiment and find out what works best for your team.
1. Reward Individuals
A reward and recognition program is the easiest way to achieve a motivated, productive workforce. Do you have an individual on your team who has made special contributions to your organization's success? Give an employee credit for their hard work or a task they helped you with. Some employees require individual recognition- not just praise as a group. So it's important to make sure to give praise and recognize individual employee achievements.
Award an Employee of the Quarter
It is important to recognize any and all employees who have gone above and beyond the call of the duty. Whether this be in the form of an award, such as Employee of the Quarter, Employee of the Month, or recognition during your monthly company meeting or via a department-wide email. By doing so, employees will feel valued, which in turn, will boost employee motivation.
Here's how we reward and recognize our temps:
Here at TPI Staffing, we recognize a quarterly winner and the selected employee(s) receive an award and monetary bonus, at no extra cost to our client companies. It is our pleasure to identify quality candidates to join your team and it is our hope that they continue to make a positive impact and add value to your organization.
2. Stop Micromanaging
It's important to understand how your employees best flourish.Give your employees the opportunity to work independently and get the job done without constant micromanagement. Some may work their best while being micromanaged while others shut down and become frustrated. Create a balance, giving a greater sense of responsibility and control to your employees.
When managers spend more time micromanaging rather than developing an employees skills and goal-setting, you can expect high turnover rates and reduced employee engagement. As a manager, it's critical to lead by example. Take steps toward cultivating a partnership among employees and you'll expect to see better results, all translating to increased performance and a more robust bottom line.
3. Provide Challenge
Repetition can become autonomous. Encourage employees to try more, rather than bore them to create a sense of motivation. Consider implementing monthly incentives or challenges in various areas of their job duties.
Here's an easy way how managers can motivate their team or individual employees:
For example, if you are the Call Center Manager, create an incentive to close the sale at a 20% increased phone call average. Ask employees to pick a new job-related topic to learn and teach the rest of their co-workers. For example, if you are the Human Resources Manager, ask your fellow HR Team to pick a topic, either- new sourcing strategies, recruiting trends, new legal and compliance topics, employee incentives and ask them to teach your team. This creates a sense of new challenge and responsibility that your team can benefit from.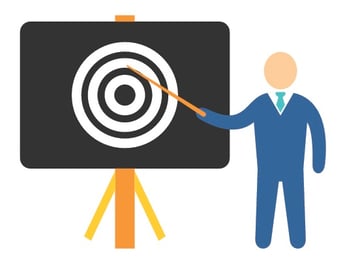 4. Take input and listen
Regularly ask your employees for their input and ideas. Be available to listen to employees. Don't close your door and lock yourself in an office where employees aren't able to reach you. When employees feel heard, they become more willing to take part in your business goals.

5. Continuous Learning Programs
We all can use a refresher course in some aspect of our job, and it's important to be ahead of the curve to keep your skills up-to-date. There's nothing more detrimental to the morale of your team than unmotivated employees. Implementing a continuous learning program in the workplace is an important, effective way to increase employee motivation. Focus on areas that need improvement first, as well as honing the skills of the areas that employees master.
6. Have Fun
Cliche, but having fun is one of the most important aspects contributing to organizational success. Are you creating a workplace environment that your employees enjoy? Let employees unwind at company parties.
Evaluate your "fun-meter" by using this checklist:
Do you have "Casual Fridays" that allow your employees to wear jeans to work?
Do you often celebrate work anniversaries and birthdays?
Do you decorate offices or cubicles?
Do you congratulate for reaching goals
Do you regularly host lunches for employees to attend?
Do you have pizza parties, dessert parties, potluck lunches, or bring in catering to the office?
During meetings do you play any games or raffles?
Let us know what fun ideas your company implements!