It's becoming increasingly difficult to identify and hire top talent. Employers are searching for new ways to keep up with the latest hiring practices to accomplish an efficient recruiting strategy. Here are 6 recruiting tips to better compete in an ever-increasing talent shortage and tightening labor market.

Recruiting Tips for Effective Hiring
Finding the right people for your business is a critical step to the success at your company. The way you search for, select and interview potential applicants hinges on your hiring strategy. Are you missing out on the best talent?
For many employers, it can be difficult to identify and recruit the best talent as the hiring landscape has created a strong competition for top talent. Employers are searching for new, innovative ways to keep up with the best hiring practices to accomplish an efficient, cost-effective recruiting strategy. In order to hire the most talented people, you have to start with a recruitment strategy for effective hiring.
Keep up with Competitive Pay Rates
Changes in the job market landscape have made hiring increasingly challenging. There's a big chance your pay rates and salaries aren't keeping up with the local job market.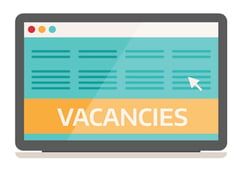 The low unemployment rate has begun to drive up market pay rates and increase the demand for talent. Thus, the current hiring landscape has created strong competition for talent and it's not going away anytime soon.
Check out the local pay rates in your area on www1.salary.com or ask our recruiters for their expert opinion on pay ranges.
Social Media

Recruiting
Utilizing social media platforms such as Twitter, Facebook, LinkedIn and Instagram are increasingly popular resources to find talent, advertise jobs and communicate with potential candidates.
Getting Started with Social Recruiting:
Create social media accounts specifically for recruitment purposes

Use LinkedIn to find both active and passive job seekers

Enhance your outreach by using Ad promotion and Ad boosts

Target specific audiences by using Facebook insights

Keep your content engaging

Promote your company brand by sharing content highlighting your company culture

Post regularly
Improve Your Candidate Pool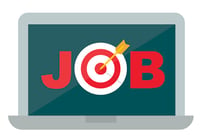 There is a good chance that you could be missing out on the best talent due to inaccurate searching or overly automated CRM systems. If you find that your candidate pool is either too shallow or you are receiving more unqualified resumes than not, you may want to consider these ways in which you can strengthen your candidate pool:
Avoid overly strict automation
It can be difficult to sift through dozens or even hundreds of candidates, so it is understandable that many bigger companies turn to automated systems to exclude unqualified resumes. Make sure that your searching criteria isn't too strict or you could be missing out on some quality talent.
Attend or Host Job Fairs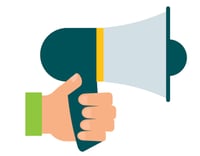 Hiring events and job fairs are known to draw a large crowd and are an effective way to promote your business, meet with potential candidates and establish a local presence in your industry. It's a relatively cost-effective way to boost your outreach while meeting with hundreds of candidates in a short amount of time.
1. Sign up to attend local college career fairs that correlate with your industry and the types of professionals you are seeking to hire.
2. Coordinate with your marketing team to plan out the best way for promotions to boost attendance to your booth. Stand out of the crowd amongst other employers and make your booth fun with music, games and giveaway prizes.
3. Social media sharing can be a big plus so make a hashtag for your event and watch it go VIRAL. Some companies may hire a videographer for the event to use for future company promotions and marketing material to capture the success and culture of your company.
If you plan to host a job fair at your office to hire for a specific job opening or multiple positions, be sure to spread the word across all company social media accounts - and even those of your Recruiting and Sales team.
Offer a Sign-On Bonus
Sign on bonuses are on the rise. If you're wanting to attract top performers and beat your competition, try issuing sign-on bonuses this hiring season.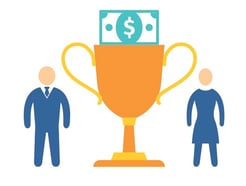 Job categories in high demand needing extra incentives include skilled labor, machinists, and technicians are extremely competitive in the current labor market. You can put a disclaimer or timeframe to it, so they don't have to be paid out immediately if the employee doesn't stay. Check out these tips for motivating employees in your workplace.
Work with a Staffing Company
One way to accomplish effective hiring is to turn to a staffing company that does it professionally. Many companies turn to staffing agencies if they find experience rapid business growth and are in sudden need of a large number of new employees.
While cultivating your own process may take some time, staffing agencies already know the key to staffing efficiently, they have access to all of the best candidates, and they can get the job done twice as fast. There are many benefits of temporary staffing agencies.
The results: quicker placements, better qualified employees, increased efficiencies and achieved goals.
Find out if working with a staffing agency might be the right fit for your company.
View our Comprehensive Guide to Staffing Agencies in Texas. Or download our FREE Employers Guide to Staffing to learn more about the world of staffing.
Request a Free Consultation with TPI Staffing Sales Team to get started or learn more about the world of staffing.