5 Factors For Selecting The Right Staffing Company
There are many factors to consider when choosing the right staffing agency to fit your company's needs. No matter what industry you're in, utilizing staffing firms has become an easier, more cost-effective way for companies to fill their temporary, contract and full-time employment needs.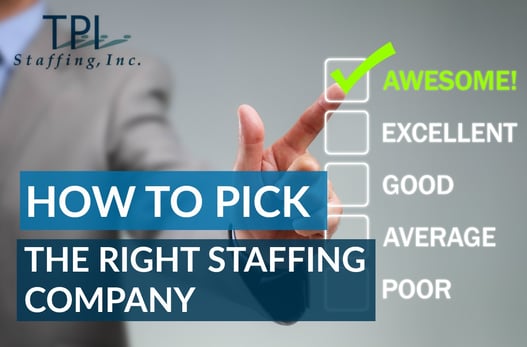 For organizations and hiring managers who are considering working with a staffing company, start by conducting a thorough evaluation and create a strategic vetting process that will help your company to develop a successful staffing partnership.
To help guide your search criteria, we've put together 5 key factors to consider when choosing a staffing service:
1. Experience in Your Industry
First and foremost, when choosing a staffing company, you want to use a firm that focuses on your specific industry or that has a team of recruiting specialists with extensive knowledge in the positions you are seeking to fill. Any experienced staffing and recruitment agency understands that your company relies on our industry professionals to find and select the best candidates to work at your company.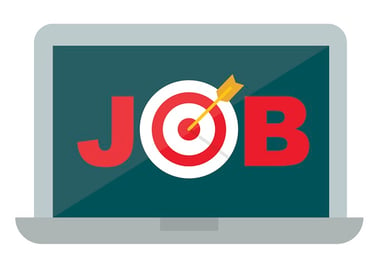 2. Screening Techniques
When choosing a staffing company, find out what screening and vetting techniques are used to source for qualified talent. Make sure their screening strategy aligns with your requirements, and depending on the type of workers and your preferences, the level of screening and depth of background investigation may vary.
At TPI Staffing, we are dedicated to finding the most qualified people to do the job. Our commitment to recruiting the best match for your organization's culture and company values starts with an extensive interviewing and screening process. Individual interviews are conducted for the purpose of evaluating qualifications for employment including overall eligibility, company fit, experience, skill set, salary expectations, employment history, employment expectations, availability, attitude and overall demeanor.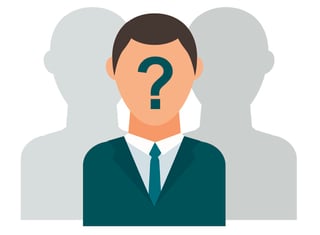 3. Various Placement Options
Don't trust just any recruitment agency or staffing company to handle your staffing needs. When choosing a staffing agency, it's important to ensure that the staffing firm provides the types of talent placement that you need.
Choose an agency whose services will address your current hiring needs and fulfill any of your future hiring requirements. By being proactive in your selection upfront, you can avoid having to switch to a different agency if your needs change as a result of business growth.
What types of placement options do I have to choose from?
Staffing solutions include:
Temporary
Temp-to-Hire
Direct Hire
Payrolling
On-Site
4. Clear Fee Schedule
Choose an agency with a clear fee schedule so that you know exactly what you can expect to pay for the services provided. Always ask what costs are included in the standard rate and what isn't. Some agencies include extra fees for additional or non-standard screening costs within the markup, or may be added as an additional line item on your invoice.
Make sure you understand your staffing agency bill rate. Make sure your hiring requirements are communicated and who is responsible for screening costs is clearly specified in your staffing contract.
Choose an agency that provides quality employees at a competitive, yet affordable price. Opt for full-service recruitment options to drive the results you need to reduce unproductive time, turnover and increase savings for your business.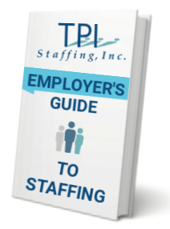 Interested in learning more about how to get started with a staffing agency? Download our Free Employers Guide to Staffing for additional information about the staffing world.
5. Online Capabilities
Monitoring and reviewing time cards is a basic requirement for any staffing agency client. Because you will be approving time cards each week, it is essential to maintain control over the employees' time worked. The easiest, most effective way to get this done is through online approval. No need to fax or scan paper time cards- simply approve with the click of a button.
User Access Control
Because of the need for team collaboration, one of the more popular features of online capabilities is having a multi-user platform with user access control.
The staffing agency should be able to delegate control of user access to view invoices, billing information and payment history.
Safety Standard
For Light Industrial Staffing- Bonus
You want to work with an agency that holds a high standard for workplace health and safety, and prioritizes the prevention of injuries and illnesses. By implementing a return-to-work light duty program, your company can control workers' compensation claims, improve OSHA log with minimum Lost Time, and reduce the number of fraudulent workers' compensation claims.
Recently named 2017's Platinum Safety Partner awarded by Texas Mutual Insurance which is presented to companies that demonstrate commitment to workplace safety by implementing an exemplary safety program and controlling their workers' compensation losses. TPI Staffing, Inc. is one of only 200 businesses receiving this award out of 68,000 Texas Mutual policyholders across Texas, placing TPI Staffing in the top 97%.
TPI Staffing, Inc. continues to be Texas' premier staffing provider and our professionals are dedicated to providing the best staffing services in the Houston, Dallas, Fort Worth, Austin, Harlingen markets. Employers can contact a TPI Staffing Representative at (855) 855-4473 or Request a Rate Quote.
View the Comprehensive Guide to Staffing Agencies in Texas here.