There are many office professional staffing companies to choose from in Texas. Finding the right staffing agency partner is important when recruiting higher-skilled professionals. Not sure where to start? Here's our ultimate guide to office professional staffing for employers.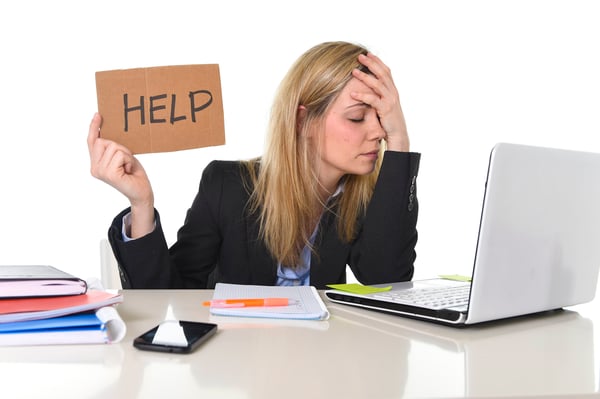 TPI Staffing is one of Texas' leading office professional recruitment agencies, providing a full range of employment solutions that include full-time, temporary, and part-time employment in a wide range of positions, including Professional. Office Professional staffing agencies hire skilled professionals to assist in reaching your business goals and meet your demand.
Office Professional Staffing Agencies in Texas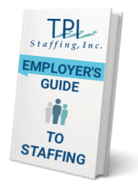 There are many office professional staffing companies to choose from in Texas. Finding the right staffing agency partner is important when it comes to meeting your business goals and staffing demand. As one of Texas' leading recruitment agencies, TPI Staffing has been matching local employers with the top industrial candidates since 1988. Not sure where to start? Check out our Comprehensive Guide for Employers to learn more.
Benefits of using an Office Professional Staffing Agency
There are many benefits of using a staffing agency to provide temporary workers to control your workforce needs. Temporary workers are a low-risk option with little obligation required and allows you to evaluate the candidate's performance on the job before making a hiring commitment.
Main advantages:
Control workforce demand

Greater access to skilled talent

Hire available workers that are ready to work

Save on Workers' Compensation and Insurance coverage

Reduce turnover by up to 50%
Types of Professional Staffing
As a leading supplier of office/administrative recruitment, TPI Staffing's solutions division focuses on providing high-quality industrial employees in a variety of placement options:
Temporary
Temp-to-Hire
Direct Hire - the most popular option for recruiting higher level professionals
Payrolling
7 Important Questions to Ask a Staffing Agency
1. What is your hiring process?
2. How do you find and screen candidates?
3. What positions or industries do you specialize in recruiting for?
4. What is your average turnaround time to fill a position?
5. Are there any fees to get started?
6. How many hours is your conversion period?
7. Can I get a replacement if the candidate doesn't work out?
Office Professional Staffing Job Categories
We provide screened, experienced workers with a variety of skills and experience. TPI Staffing specializes in recruiting and placing higher-skilled professionals in a wide variety of job categories, including:
Accounting and Finance
Administrative
Customer Service
Human Resources
Marketing
Purchasing
Sales
Call Center
Managerial
Office Professional Staffing versus Light Industrial
What's the difference between office/clerical and light industrial?
Office Professional Staffing differs from Light Industrial staffing in a variety of ways. For one, the workers' compensation classification code is different and the costs will be lower for office employees since there is less risk involved.
Workers' Compensation Codes and Job Classification
A good staffing agency should ask you for your 4-digit workers' compensation code and then verify with their insurance provider to ensure proper job classification and coding. Usually your HR Department or Warehouse Supervisor will know this code, which is specific to your company and industry. Typically all office professional employees will be '8810' so no need to worry if you do not know this code.
Office/Clerical related employees are typically classified under the

code '8810

' which is relatively low cost due to low risk of workers' compensation and injuries.

Light Industrial related employees are classified under a different code depending on job classification and what the company does. This cost varies per state.
Insurance Coverage
TPI Staffing is the employer of record and manages all payroll expenses such as taxes, unemployment, workers' compensation, insurance and W-2 - allowing you to focus on your core business. The risk is of course higher for light industrial workers, thus the costs and specific insurance coverage may be more. Your markups may reflect this cost.
Hiring Office Professional Workers
Are you looking for top talent? Contact our recruiters to see how we can help you meet your workforce goals. We understand that staffing can be a challenge so let our recruiters take the hiring burden away from you.
Give TPI Staffing a call at (855) 855-4473 or or connect with us to discuss the ways we have helped our clients and find out how we can help your company!
TPI Staffing has been serving Texas for more than 30 years, helping local businesses since 1988. If you are in need of filling your open positions with the right job candidates, contact our team of recruiters today to work with one of the best temporary staffing agencies in Texas.