How has recruitment changed during COVID? The coronavirus pandemic has greatly impacted the hiring process as we know it. There are several ways companies can adapt and reconfigure staffing strategies to prepare for hiring when the pandemic begins to lessen.

Preparing to Hire Post Pandemic
As businesses continue to re-open, many of us are returning to work with unique needs and new challenges. Over the coming months, we expect to see job growth continue now that safety protocols are successfully in place and as businesses move forward, even if it is a modified version.
Shorten your hiring cycle.
Due to the current situation, reducing your time to hire is more important than ever if you want to secure high-quality candidates. How long does your hiring process take from the initial job posting to onboarding candidates? Many employers will lose candidates to a competitor during the wait.
Create flexible shifts.
Create additional shifts to make up for lost production time and have fewer employees on site for social distancing purposes.
Evaluate job openings.
Conduct a job analyses within your company for jobs that are immediate priority hires and which roles can wait. Find out which roles keep things operating smoothly and efficiently.
Review staffing levels.
Many companies are adding staff headcount to allow for more flexible schedules for staff members. Use temporary employees not only to fill in the current gaps but make the whole recruitment process more efficient.
Maintain a strong pipeline.
Stay connected with candidates by phone, e-mail or video.
Consider a temporary workforce.
As you may know, staffing agencies are an effective way to hire people exactly when you need them. When you use temporary workers, you only pay for the hours worked and you are not obligated to make a hiring commitment - which is a huge benefit especially in our current economy.
Related Reading: How a Staffing Company Can Help During Times of Uncertainty
Budgeting
Many companies are saying money is tight right now and are hesitant to hire with everything going on. But hiring doesn't have to be scary. In fact, many employers are taking advantage of going the Temporary or Temp-to-Hire route and trying out the candidates risk-free first, without adding to their headcount. Either way, staffing could be your solution.
How much do temporary workers actually cost?
Temporary (contract) employees only work the specified hours or days you need them, so you only pay for the time worked or until the project is completed. Compared to full time staff, contract workers cost much less than salaried employees. Workforce flexibility, hiring speed, and access to available talent are just a few of the top benefits of using a staffing agency.
Related Reading: Cost of Full-Time Employees versus Temporary Employees
2020 Outlook and Q3 Hiring Trends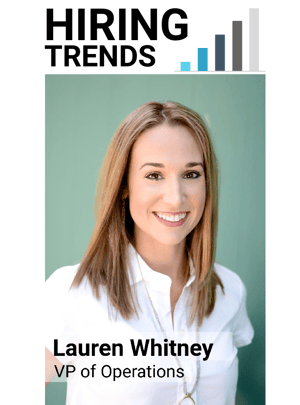 "It's a sensitive time as we compete with ongoing COVID uncertainties and unemployment wages though things are looking up. TPI Staffing is experiencing an increase in job growth and signs the upward momentum will continue. It is encouraging to see optimistic outlooks among our clients in various industries.
As a company, TPI Staffing has increased job placements over 42% in August 2020, this leaves our business optimistic consumer sentiments are rebounding.

Internally our TPI branch teams are investing in additional Recruiting Staff to assist our clientele's return to hiring. If your organization is unsure what the remainder of the year holds, start by trying one of our flexible temporary placement solutions to ease into your initial growth strategy."

Sincerely,
Lauren Whitney
Vice President of Operations
TPI Staffing, Inc.