Job Interview Guide
The first step to owning your job interview is how you prepare before you arrive. Here's what should you bring to a job interview and how to prepare beforehand.

Start Planning Ahead
The first step to owning your interview is how you prepare before you arrive. What should you bring to a job interview?
1. Updated Resume
2. Valid/Unexpired Forms of Identification
3. List of References
4. Business Folder
5. Notepad and pen
6. Copy of your highest level of education (GED/High School Diploma/College Degree)
Prepare Your Documents
What documents do I need for a job interview? The most important part of an interview is being prepared. Let's start by preparing your documents:
1. Bring an updated resume
Having an updated resume should be your top priority during the initial phase of the job search- and ultimately landing you the interview you're preparing for. Hiring managers want to see your most recent and relevant work experience, so you should remove any outdated work history that may not necessarily apply to the job you are seeking. Are you still including your job experience from 30 years ago?
Include:
Your most recent 3-5 employers (the most recent at the top)
Important job skills
Certifications obtained
Software proficiencies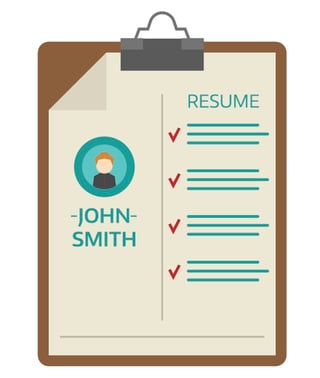 2. Bring forms of identification
Do you need to bring identification to a job interview?
Most employers will require forms of identification to begin the hiring process. Make sure your forms of identification are valid and unexpired. Don't let an expired driver's license be your only barrier between you and your new job.
Tip: Utilize a portion of your time off during the holidays to get a head start for a prosperous future career. Most places are open during the holidays, use this time to be the first in line at DMV or the Social Security office. Go to the Library or Workforce Solutions offices to use the computers if needed.

3. Proof of education
Do you have to bring your highschool diploma or GED to a job interview?
Bring a copy of your highest level of education (GED/High School Diploma/College Degree). Some jobs may not require applicants to have proof of education to work, however, if you do, it is smart to bring a copy of your highest degree obtained.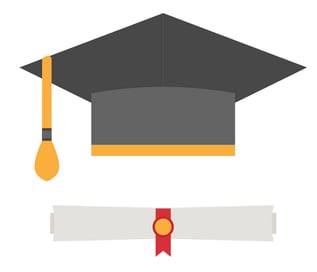 If you have no way to obtain the original document, make sure to include:
High School Name (include city and state)

Year of graduation

Contact information
4. List of references
Bring a list of references with you to the job interview. Most employers still complete reference checks so always have a copy handy if you are asked to provide a list of references.
Who is a good reference for a job?
A good professional reference would be a person who would recommend you for employment. References can include a former employer, colleague, a client, a supervisor or another professional individual. Do not include family members or friends as professional references. Hiring managers will assume that family and friends are biased so try to get non-related co-workers as your references instead.
5.Review the job description
Thoroughly review the entire job description for the position in which you applied and are interviewing for. It may sound like common sense, but it is always helpful to print a copy and bring with you to the interview for quick reference. You'll look like you are prepared in front of the hiring manager and prove that you have done your research and are serious about landing the job.
There may be some job functions that you have questions about. It is smart to have a full copy of the job description to easily reference during the interview portion when asked if you have any questions for the employer.
6. Research the company
Do your due diligence- research the company you're interviewing at. Spend some time checking out the company website, locations, what company does, specializations, benefits, subsidiaries, and other data that pertains to the company you are interviewing at. Review other business profiles such as LinkedIn, Facebook and even Twitter for more recent updates or events to take note of.
Search Jobs
Go to www.tpistaffing.com and "Apply Online" then click "Search Jobs" to browse through open roles. Start sending updated resumes to the recruiter in the job description to be considered.
Good luck on your interview!
Are you ready to make a career-move? Start by applying with TPI Staffing today.