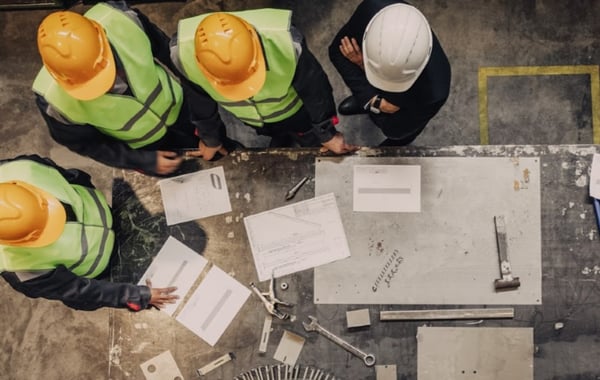 A proactive safety program is the best way to reduce the risk of work-related accidents, avoid employee injuries, lost time, and prevent workers' comp claims–which in turn, increases employee morale and productivity. We're sharing our Tips to Develop an Effective Workplace Safety Program.

Workplace Safety Tips
We are more than just recruiters, at TPI Staffing we are committed to providing a safe and healthy workplace for our temporary employees while on assignment at our client companies facility. Providing ongoing safety training to all employees is essential for creating a culture of workplace safety.

Conduct Injury and Incident Investigations
1. Thoroughly identify the causes of the accident.
2. Report your findings in a written report and prepare a step-by-step account or timeline working back from the moment of the accident, prepare the final report and clearly explain the evidence for your conclusions.
3. Develop a plan for corrective action to prevent the accident from happening again.


Identify Risk Hazards
Employers have a duty to assess the health and safety risks that may be faced by their workforce. Check for possible physical, chemical and biological hazards. Report your findings and prepare and implement a plan of corrective action.
Review your company's risk assessment or practices every couple of years, generally every 3 years. Review immediately if there's any significant changes to workplace processes, practices, or new machinery. Also review immediately whenever there is an injury or incident in your workplace.
Create an Ongoing Training Program
Assign employees Safety Courses to address near miss opportunities and property damage

Provide employees on-going safety material and training

Conduct Facility Safety Tours
TPI Staffing conducts Site-Specific Facility Safety Tours prior to assigning employees to help manage the workers' compensation costs for your company.

Inspection of Your Facility
Create or update your company's Facility Inspection Checklist
The best checklist for your workplace is one that has been developed for your specific needs. Whatever the format of the checklist, provide space for the inspectors' signatures and the date.

For more recommended safety practices, check out Occupational Safety and Health Administration (OSHA) Recommended Practices: Protecting temporary workers white paper. Retrieved from https://www.osha.gov/Publications/OSHA3735.pdf.
For full access to our Human Resources and Recruiting Departments, contact our team today!

View the Comprehensive Guide to Staffing Agencies in Texas here.