Many companies continue to adapt and create new policies and procedures to make safety the priority as they plan their return-to-work strategies and bring their staff back into the office. Here are some measures TPI Staffing is implementing to ensure all staff and candidates are safe.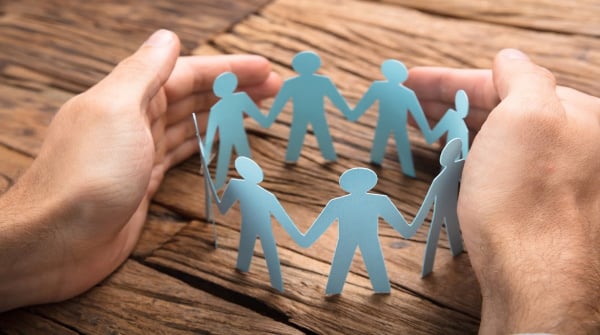 At TPI Staffing, Inc., we are continuing to monitor the evolving situation with COVID-19. The health and safety of our candidates and staff are our top priority; therefore in abundance of caution, we are not taking walk-ins at this time and instead are offering a 24/7 online application and virtual interviewing.

During this time, our offices are still operating Monday through Friday, 8AM-5PM and our staff is available by email and phone. When it is safe to do so, we will reopen our offices to the public. Stay Safe!
Convenient Online Application
Our online application remains available to all candidates 24/7 and we encourage you to apply at www.tpistaffing.com by clicking "Apply Online" and stay up-to-date with our current openings using the "Search Jobs" tab. Staff Tip - to speed up consideration for a current job posting, please be sure to complete our online application prior to contacting a member of our recruiting team.


Virtual Interview Process
The recruiting process continues to evolve and companies are having to adapt their interviewing process and offer a virtual option. We are continuing to conduct daily interviews via phone and convenient online video conferencing tools. Our recruiters and sales staff have access to their direct phone lines and work emails, which means you can still get in touch with them as normal.
As COVID-19 continues to bring new challenges daily, companies are getting creative and adding additional safety measures to keep employees safe and healthy. We have added new drive-up curbside services such as Client Testing and I-9 verification drop offs to comply with social distancing guidelines for everyone's safety. Masks are required for all staff members and we have added new sanitation and cleaning procedures throughout our office. If at all possible, provide your staff with personal hand sanitizers, wipes and cleaning supplies at their station for additional safety.

YES We're Hiring
We are continuing to recruit and match great talent with great career opportunities - and are working hard to assist you in finding you a new opportunity, even during these unprecedented times.


Get Social with TPI Staffing
We are providing our followers with exclusive jobs, staffing news, tips and tricks and other company updates. Get Social with TPI Staffing by "Following" us on Facebook, Instagram and LinkedIn.