Celebrating 30 Years in Business
For over thirty years, TPI Staffing, Inc. has been proudly serving the people and businesses of Texas. It all started with a dream and passion for helping people. Founded in Cypress, Texas in 1988, Doyle and Cheryl Campbell turned their vision into reality and started "Temp Plus Inc.", which later developed into "TPI Staffing, Inc." as we know it today.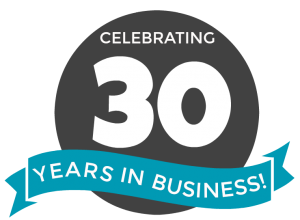 We're thrilled to kick off 2018 by celebrating our "30 Years in Business" anniversary. TPI Staffing has accomplished a great deal in thirty years. Winning "Best Places to Work" by the Houston Business Journal, Top 100 Fastest Growing Businesses, Largest Houston-Area Women-Owned Business, and most recently winning the 2017 Platinum Safety Partner award by Texas Mutual Insurance.

"Accomplishing 30 years in business is an honor," said Campbell. "Success is achieved due to the relationship our employees and clients have built over the years." Company-wide belief in their motto: "The Right People Make a Difference" has attributed to the success of TPI Staffing as a leader in the staffing industry.
TPI continues to grow and has expanded into Houston, Dallas, San Antonio, Austin, Irving, Spring, Sugar Land, Pearland, and Harlingen.
Stay tuned for what's to come in 2018. Cheers to another 30 years!